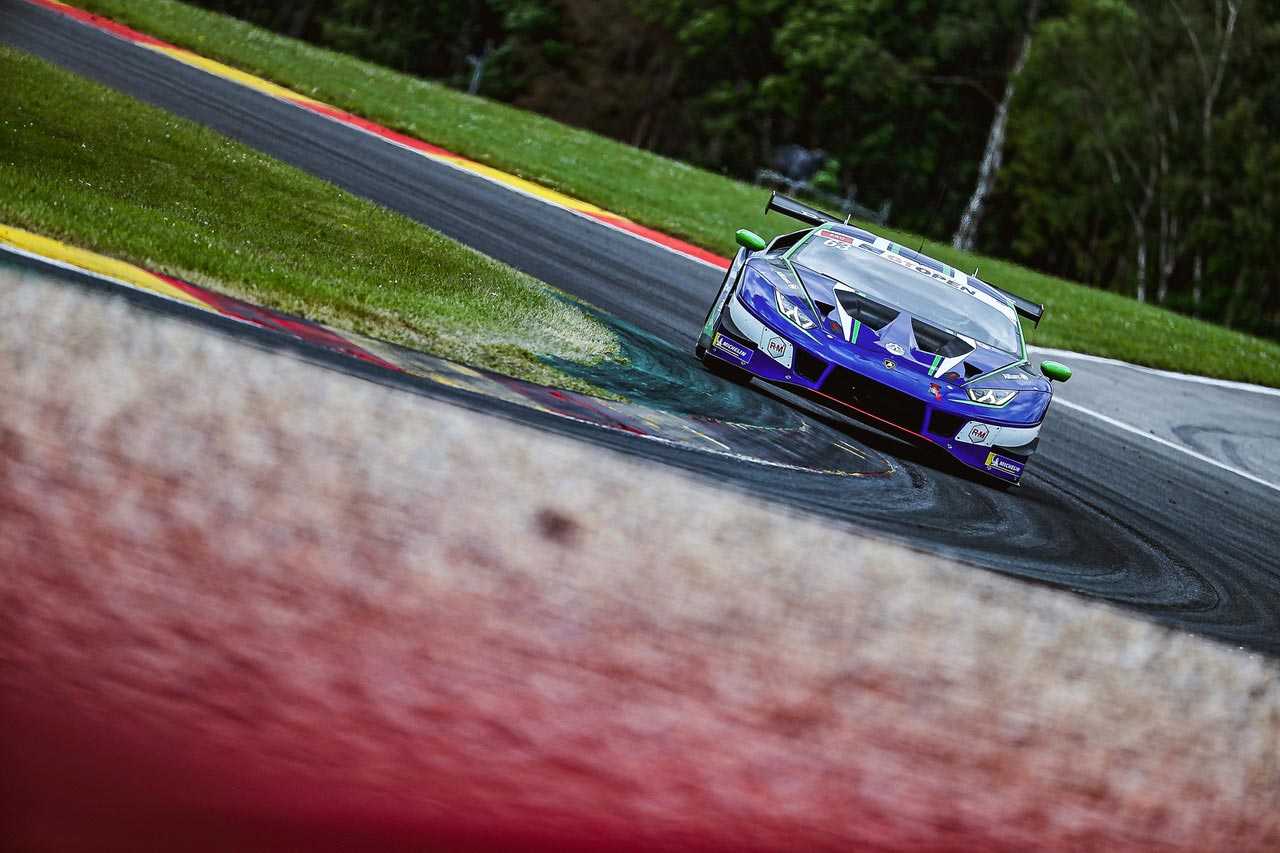 Presse­Meldung
Emil Frey Racing eagerly awaits next race weekend at Silverstone
Race 9 and 10 of the International GT Open at Silverstone (England)
Costa /Altoè share lead in Driver´s Championship
Emil Frey Racing heads into Race 1 at Silverstone without pitstop handicap
Safenwil (Switzerland), 03th September 2019:
With the fifth round of the International GT Open Championship at Silverstone (England) this coming weekend, the two-month-break for Emil Frey Racing is finally coming to an end. Having taken back the lead in the Drivers' Championship at the last round at the Red Bull Ring, the Swiss team is excitingly looking forward to the ninth and tenth race of the season. Emil Frey Racing has had many good results at the Grand Prix Circuit of Silverstone in the past. Following an intensive preparation phase, Emil Frey Racing is ready to fully attack after the summer break. The drivers Albert Costa Balboa and Giacomo Altoè are currently sharing the lead of the championship with their competitors Chavis and Kodric in the #59 McLaren, both having scored 70 points to date. Their team-mates Norbert Siedler and Mikael Grenier are still looking promising with their fifth place and a gap of 15 points. Emil Frey Racing is five points behind the leader in the teams standing – the goal is set to minimize the gap this coming weekend. The team is heading to the legendary race track of Silverstone with great memories. In the 2015 season already, the team surprisingly secured third place around the 5.8-kilometer-long track in the PRO-AM Class of the Blancpain GT Series, racing their own developed Jaguar XK. In 2017, the team secured Pole Position in the GT Open Series and last year they stormed to take the first podium of the Blancpain GT Series season with the Lexus RC F GT3. The chances are looking bright for the Swiss Lamborghini squad to have yet another good weekend at Silverstone. The third to last race meeting of the International GT Open goes underway on Friday, 6th September 2019 with two free practice sessions. The first qualifying will start at 10:50 am, followed by the 70-minute race from 04:15 pm on Saturday, 7th September 2019. On Sunday, 8th September 2019, the second qualifying takes place at 10:05 am and the last race for an hour starts at 03:00 pm. All training sessions, qualifyings and races are broadcast live on GT Open:
https://www.youtube.com/user/GTOPENseries
For more information, please visit
www.emilfreyracing.com
.
Team Quotes
Lorenz Frey-Hilti, Team Principal Emil Frey Racing
"Ahead of the next round I have every reason to be proud so far about the season. Thanks to the close working relationship with Squadra Corse we managed to quickly adapt the Lamborghini Huracán GT3 EVO to different track layouts. The continuous progress has also been reflected in the good results. But we also had to experience some retirements, which cost us important points on the way. The important thing is not to make any mistake in the next races and to take home as many points as possible – otherwise it will be difficult in the running for the championship title as our competition is very strong."
Jürg Flach, Technical Director Emil Frey Racing
"The cars were disassembled and checked after the Red Bull Ring. We particularly focused on finding the reason for the number 14´s retirement in the second race. Afterwards, be completed the cars and underwent a short shakedown in Anneau du Rhin at the end of August. We are driving in Silverstone without and pitstop handicaps. The track will suit us from both the layout as well as for our drivers. However, we have not been to Silverstone with the Lamborghini yet. Therefore, we have to find a good Set-up during the free practice runs for both qualifyings and races."
Driver Quotes Lamborghini Huracán GT3 EVO #14
Norbert Siedler (AUT)
"The break has been quite long and I am glad to be jumping back in the car this coming weekend. We will also give our best at Silverstone once again despite our gap of a few points and will try getting closer. The McLaren were running very well on the straights at the Red Bull Ring, we should be much closer at Silverstone."
Mikael Grenier (CAN)
"The first part of the season went well for both me and the team. We learned a lot about the for us new Lamborghini Huracán GT3 EVO and won three races. We are happy about that. Of course, the last meeting at the Red Bull Ring was disappointing, as we lost the chance of many points. The stress must now be on scoring as many points as possible."
Driver Quotes Lamborghini Huracán GT3 EVO #63
Albert Costa Balboa (ESP)
"The race at the Red Bull Ring went exactly as we planned it. Now we are going to Silverstone and I am very motivated. We are in a good position to drive at the front again. Silverstone has always been a good track in the past – for both me and the team. The car drives well and Giacomo is doing a great job. I have prepared myself very well over the summer break and I am excited to see where we will stand at the end of the championship."
Giacomo Altoè (ITA)
"I was getting quite bored during the summer break. Silverstone should suit the Lamborghini well and I am very much looking forward to the race. Taking into consideration the championship it is very important to score many points. The team works very well to ensure we have a good and competitive performance for the last coming races."