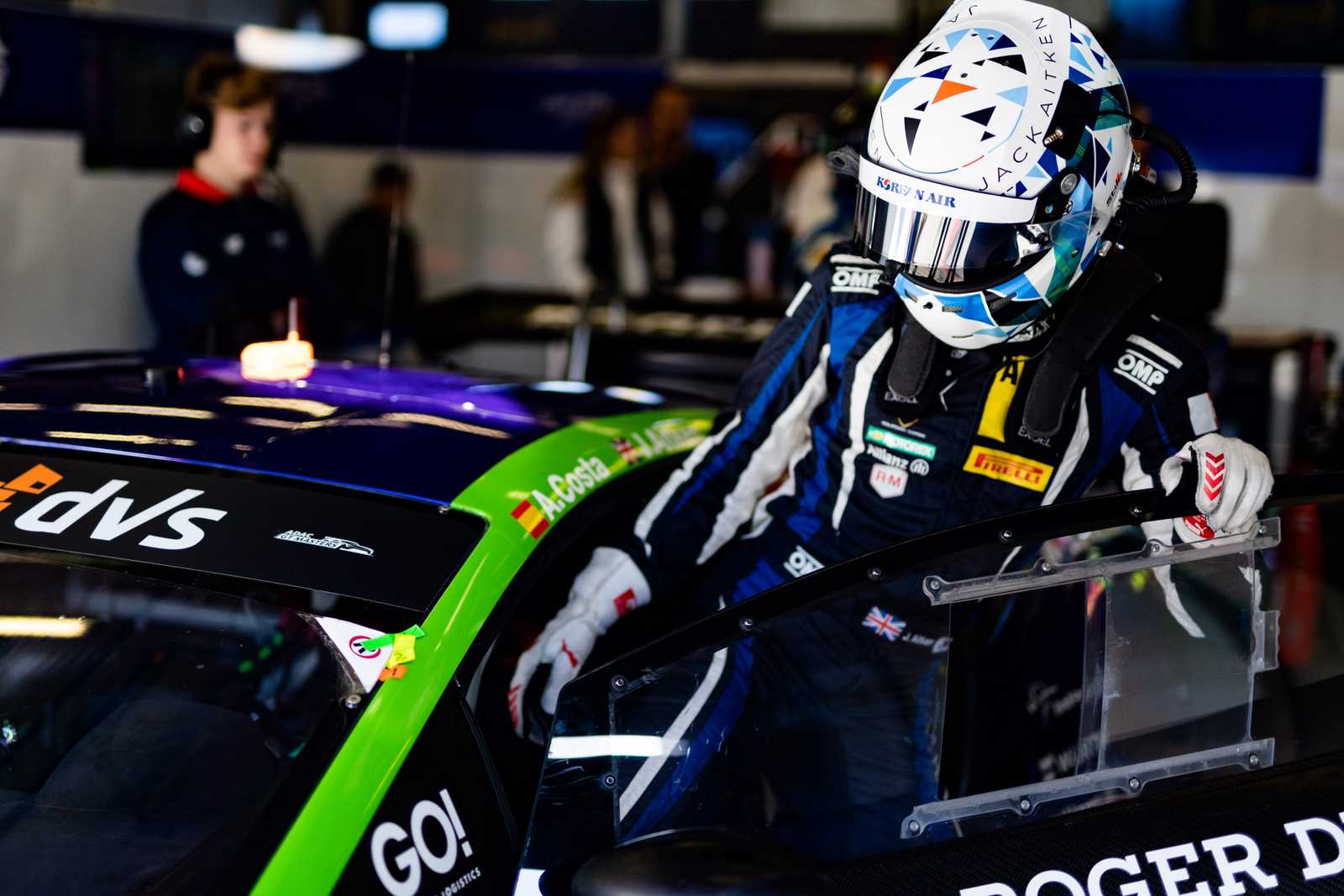 Press release
Emil Frey Racing aiming to keep GT Masters momentum going at Nürburgring
Maiden visit to the challenging, high-speed circuit near Leipzig
All three crews looking to make ground in Drivers' standings
Weekend key to maintaining lead in Teams' championship
Safenwil (Switzerland), August 16th 2022
Emil Frey Racing continues its discovery of the ADAC GT Masters championship this weekend as the Swiss-based team makes its first visit to the Lausitzring for round five of the 2022 season.
The latest round serves as extra motivation for Emil Frey Racing, which will once again field three Lamborghini Huracán GT3s, as it aims to maintain its lead in the Teams' standings as well as made inroads into both the overall and Junior Trophy Drivers' points race.
Following an up-and-down previous meeting at the Nürburgring, the #63 crew of Albert Costa Balboa and Jack Aitken sit seventh in the table, 39 points adrift of the leaders, with the #19 of Arthur Rougier and Franck Perera just four points further back in 10th.
The #14 line-up of Konsta Lappalainen and Mick Wishofer, who recorded an impressive sixth place in the second Nürburgring race, are just 24 points (less than a race win) off the top of the Junior Trophy lead heading into the weekend.
Meanwhile, in the Team's standings, Emil Frey Racing holds an 18-point margin over the nearest rivals Team Landgraf and know a strong performance across the two one-hour races will be required to stay ahead.
Situated between the cities of Leipzig and Berlin, the 3.478km Lausitzring circuit is a real mixture of fast-flowing corners and a tricky, technical infield which demands a lot from the cars and drivers. Balance is key to achieve a strong lap-time and straightline speed down the pit straight, while good acceleration and mechanical grip out of the slow hairpins is also critical.
Much like at Oschersleben earlier in the year, this will be Emil Frey Racing's first-time racing at the Lausitzring, as it continues its apprenticeship in the Germany-based GT3 championship. Therefore, learning the track in the pre-weekend test sessions on Thursday will be important before heading into free practice on Friday.
Following the test, the weekend begins properly with two one-hour free practice sessions on Friday August 19th, taking place at 09:35 and 14:10 respectively. On Saturday, qualifying takes place in the morning at 08:45, before the opening one-hour race begins at the customary time of 13:00. On Sunday morning qualifying takes places at 09:00, followed by the race at 13:00.