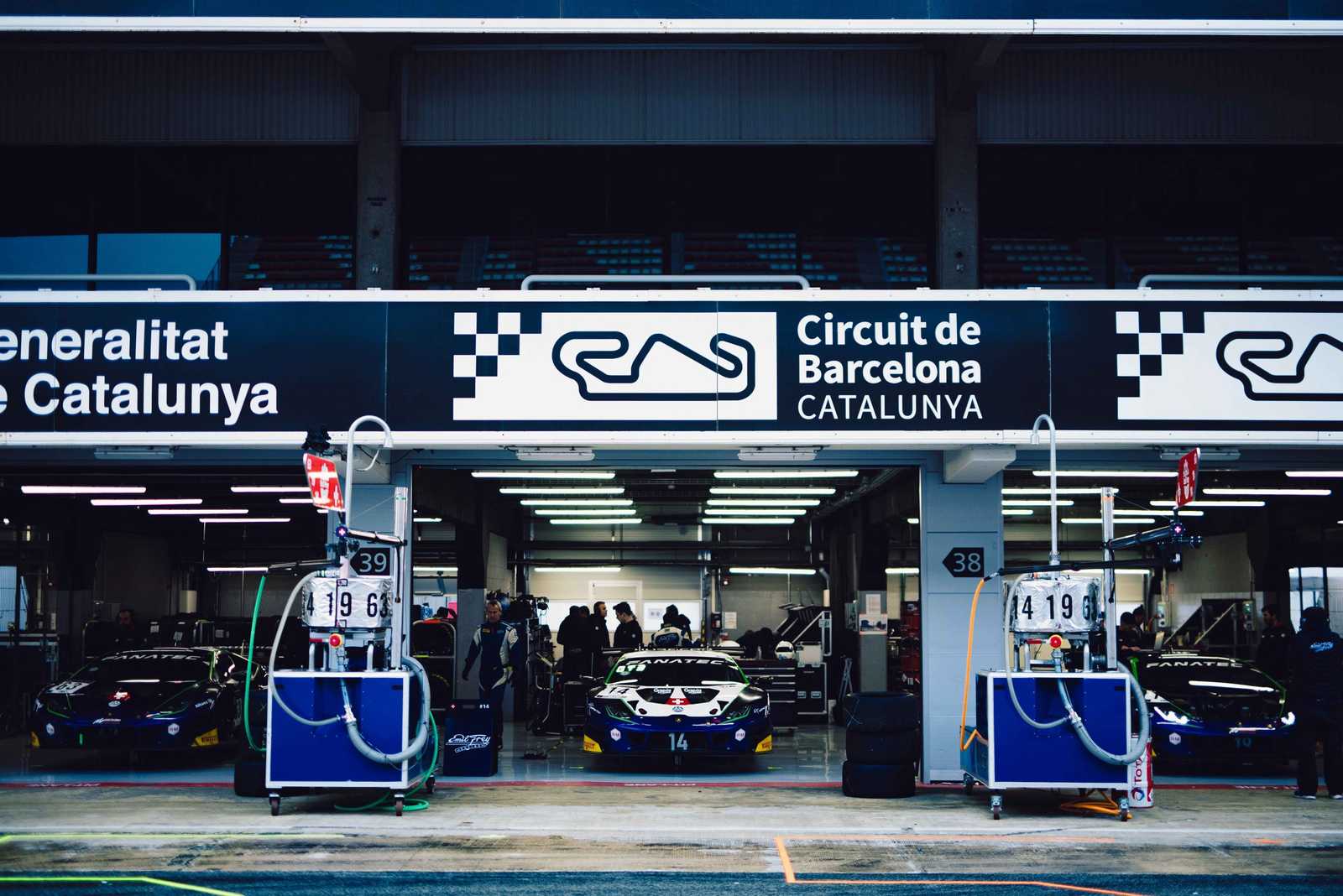 Press release
Emil Frey Racing eager to end GTWC season on a high in Barcelona
Endurance Cup season draws to a conclusion this weekend
All three crews determined to record strong result
Second place in Silver Cup up for grabs for the #14 crew
Safenwil (Switzerland), September 27th 2022
Emil Frey Racing is aiming to finish its Fanatec GT World Challenge Europe campaign on a positive note as the season draws to a close with the final Endurance Cup race of the year in Barcelona this weekend.
It has been something of an unrewarded Endurance Cup season for the Swiss-based team this season, as bad luck and tyre issues prevented a number of strong results at key moments during the year.
The team was unfortunate not to record a podium finish in the second round of the season at Paul Ricard, as a puncture afflicted the #63 Lamborghini Huracán of Jack Aitken, Albert Costa Balboa and Mirko Bortolotti, while the #14 of Tuomas Tujula, Konsta Lappalainen and Stuart White missed out on Silver Cup victory with a blow-out.
Similar instances of bad luck affected the #63 in the Spa 24 Hours and the latest round of the year at Hockenheim, but the #14 car did record its first Silver Cup win of the season in Germany.
The Barcelona circuit has hosted a round of the Endurance Cup since 2019, and the three-hour race format has thrown up some spectacular editions in the years since.
Historically, traffic has played a big part in determining the outcome of both qualifying and the race itself, with much of the lap consisting of tight and twisty sections, most notably in the final sector. However, passing opportunities are available, at the start of the lap at turn one and turn five, while turn 10 also presents overtaking chances.
Aitken, Costa Balboa and Bortolotti again take charge of the #63, while Lappalainen and White are once more joined by the Austrian Mick Wishofer who made his GTWC debut last time out. In the #19 car, Giacomo Altoè, Arthur Rougier and Léo Roussel team up again as they go in search of a strong result to end the year on a high.
The weekend begins with two paid private test sessions on Friday 30.09.2022, before free practice takes place on Saturday at 09:00. Then it's onto pre-qualifying later in the day, starting at 13:40. Qualifying proper takes place on Sunday morning at 09:00, with the three-hour race starting at 15:00.