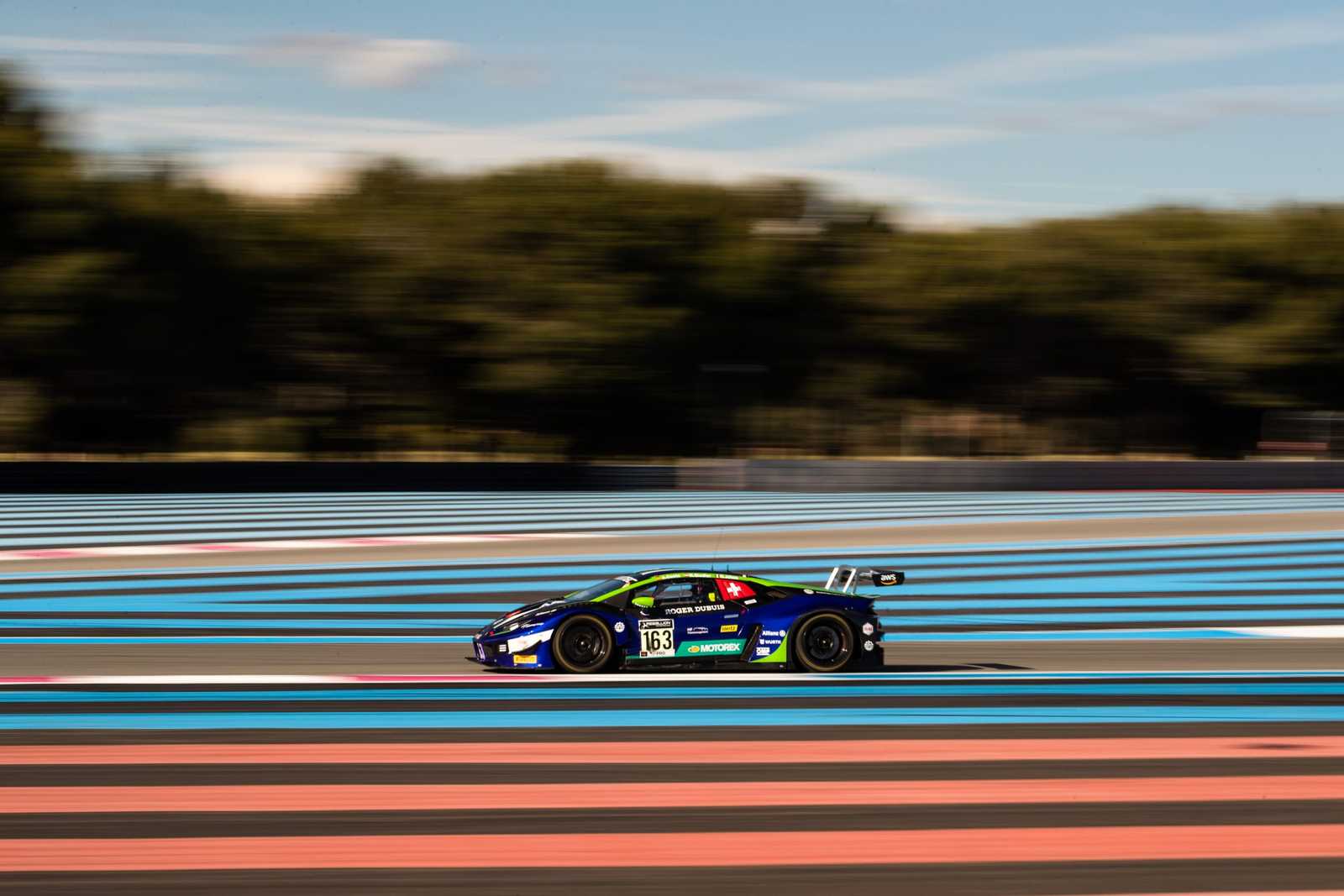 Press release
Emil Frey Racing kicks off GT World Challenge campaign with two-day Paul Ricard test
French circuit hosts the official GTWC pre-season test session
All three cars set to complete final preparations ahead of the opening round
New signing Tuomas Tujula to make first outing with team
Safenwil (Switzerland), March 04th 2022
Emil Frey Racing will step up its preparations for the start of the Fanatec GT World Challenge Europe Endurance Cup season by taking part in the official pre-season test at the Paul Ricard circuit in the south of France.
The two-day session is the second of four planned pre-season tests for the team and serves as an important stage in the build-up to the opening Endurance Cup round of the season, due to take place at Imola on April 3rd.
The Swiss-based team is aiming to fine tune the setups of its three Lamborghini Huracán GT3 Evos while also further immersing its new recruits: Mirko Bortolotti (Lamborghini Factory Driver), Stuart White, Léo Roussel and Tuomas Tujula.
Tujula arrives at the team with significant GT3 experience despite his young age, having won the Italian GT Sprint Cup title in 2020 with Vincenzo Sospiri Racing alongside team-mate Yuki Nemoto. The Finn contested the full GT World Challenge Europe season last year in an Aston Martin and joins compatriot Konsta Lappalainen in the #14 Emil Frey Racing Lamborghini Huracán GT3 Evo for a crack at the Endurance Cup title. "To be a part of a team like Emil Frey Racing is something I've worked for my whole career so far. I can't wait to hit the track and show what we are capable of with the team!"
Individual test programmes will be aranged for each car, with specific setup, driveability and reliability parameters to be measured by the team's engineers and mechanics. The test will also serve as a first indication of the car's performance for the 1000km of Le Castellet – a six-hour race – round of the GT World Challenge Europe Endurance Cup campaign run at the same circuit in June.
Emil Frey Racing's 2022 GTWCHEU Endurance line-ups
#63: Albert Costa* / Jack Aitken / Mirko Bortolotti*
#19: Arthur Rougier / Giacomo Altoè* / Léo Roussel
#14: Konsta Lappalainen / Stuart White / Tuomas Tujula
* = denotes Lamborghini Factory Driver status