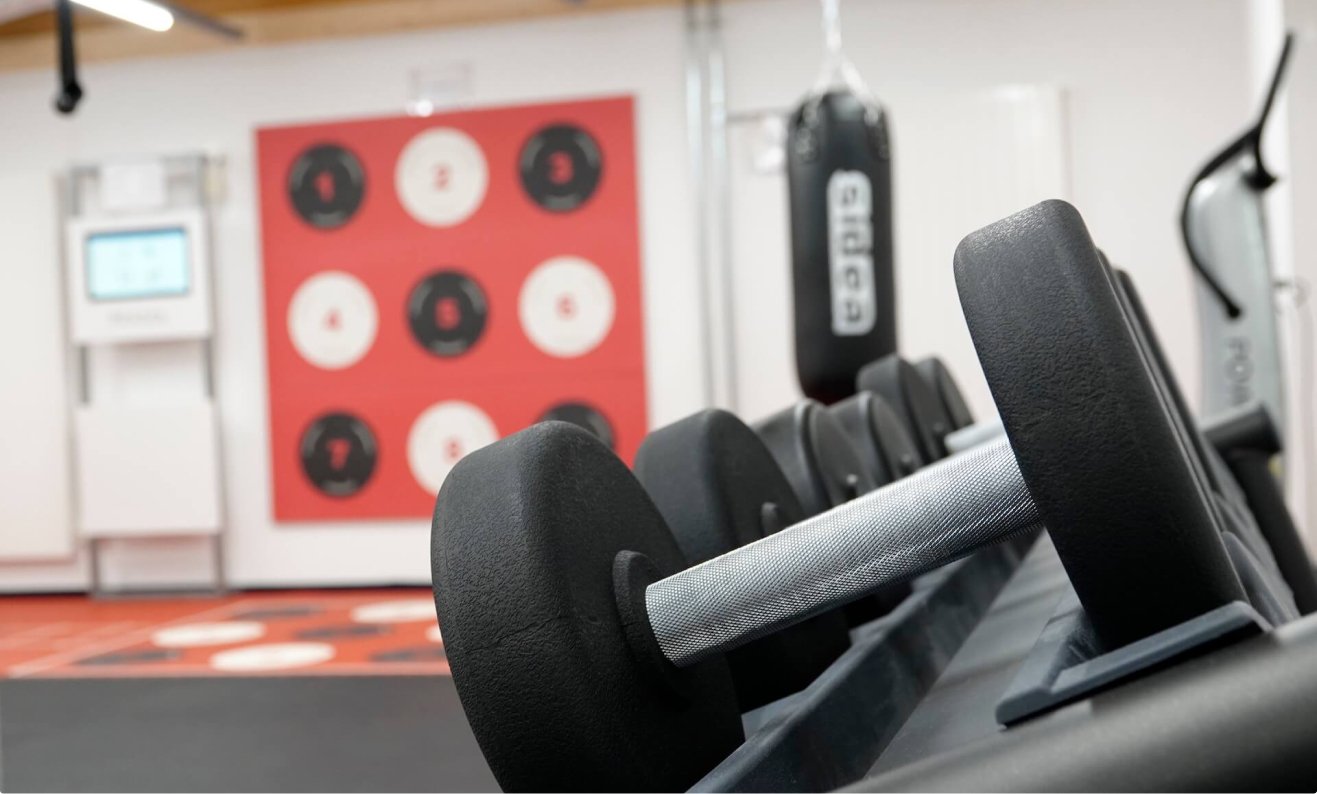 Gym
No Pain, no Gain: TRAIN ­LIKE A CHAMPION
OUR FITNESS STUDIO: SPECIFICALLY GEARED TOWARDS MOTOR SPORT
Anyone who has ever followed a 24-hour race will know that motorsport drivers have to endure an incredible level of physical and psychological strain. It goes without saying that some rigorous physical and mental training is required. Our coaches draw on their first-hand experience to help individual drivers achieve their goals as efficiently and effectively as possible.
WHAT CAN BE INCLUDED IN OUR FITNESS TEST:
Assessment of medical history and target condition Quick physiotherapy check Body analysis Eye/hand/feet reaction test Coordination and stability test Cycling endurance test Torso/neck strength and endurance test Upper body strength and endurance test Written evaluation of the entire test programme with training recommendations Half-day fitness test in Schindellegi Price on request Fancy some carefree training without evaluation and measurement? Then the "Motorsport Training" is just the right thing for you. We look forward to meet you.
TRAINING IN THE GYM