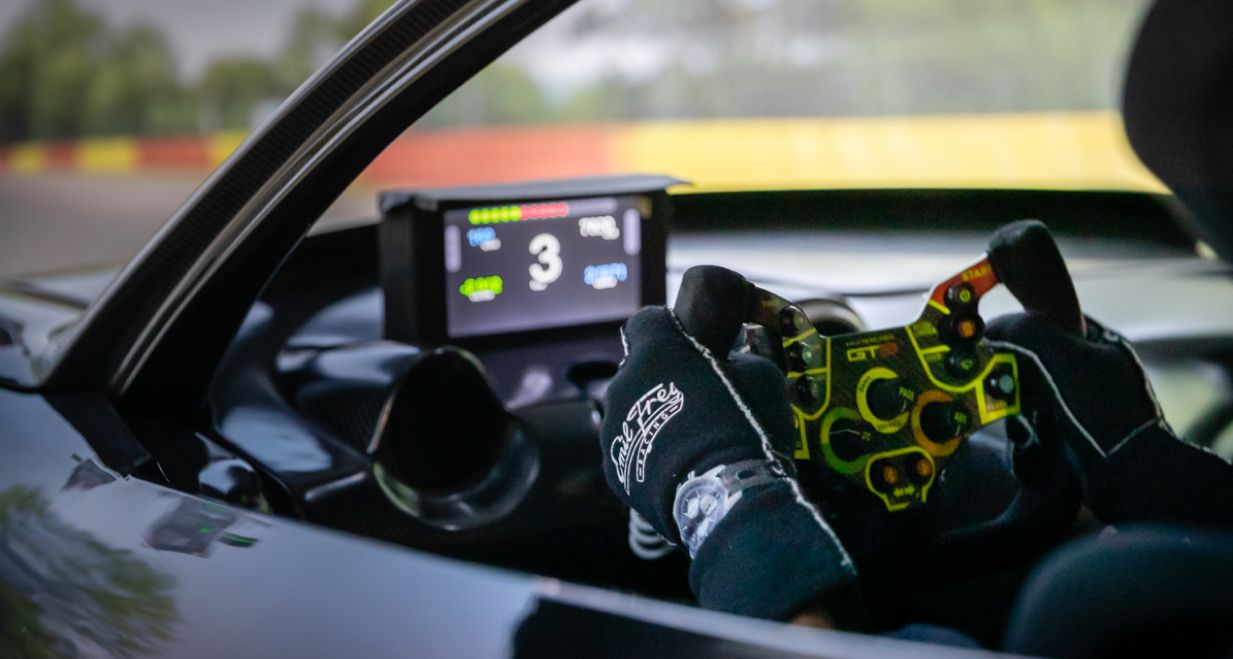 Simulator
As realistic as it gets
Our simulator is much more than just a simulator: you can't get much closer to the real thing than this, and you can even drive round a circuit yourself. Our high-tech simulator offers the chance to drive either the GT or the Formula chassis. You can choose from the Jaguar, Lexus or Lamborghini GT3 models, or enjoy a simulated experience of the Formula 3 and Formula 4 vehicles. You sit on a moving platform controlled by six actuators, which simulate your chosen race track right down to the smallest detail – taking in every bump, bend and camber. This simulation experience is based on a whole load of mathematical theory, as well as a good deal of specialist expertise, which is why an experienced engineer will be on hand to coach you through each simulator session. So strap in now!
This is how it works:
You can hire the simulator and race engineer support package for a half-day or full-day session, or for a shorter period upon request. Just get in touch with us and we will liaise with you and the race engineer to draw up a quote geared towards your particular requirements.
you can gain experience of driving on different tracks
you can improve your technique
you can learn how to deal with mental and physical strain more effectively
you can enhance your racing performance
With our Simu­lator ...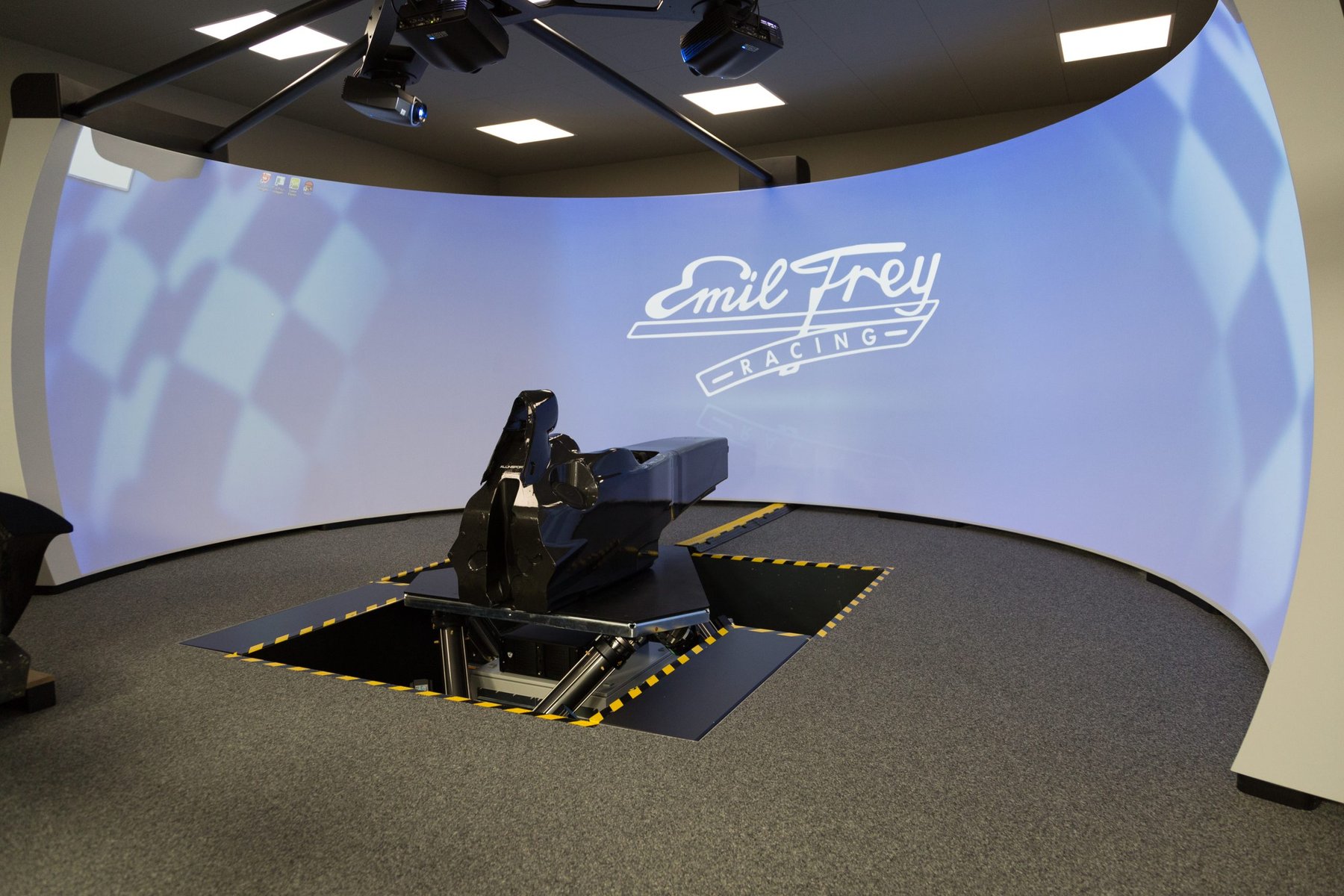 Which circuits are available for the Lamborghini GT3?
Which circuits are available for the Formula 3, Formula 3 Regional and Formula 4 series?
Can I use the simulator even though I'm an amateur?
Train on our simulator