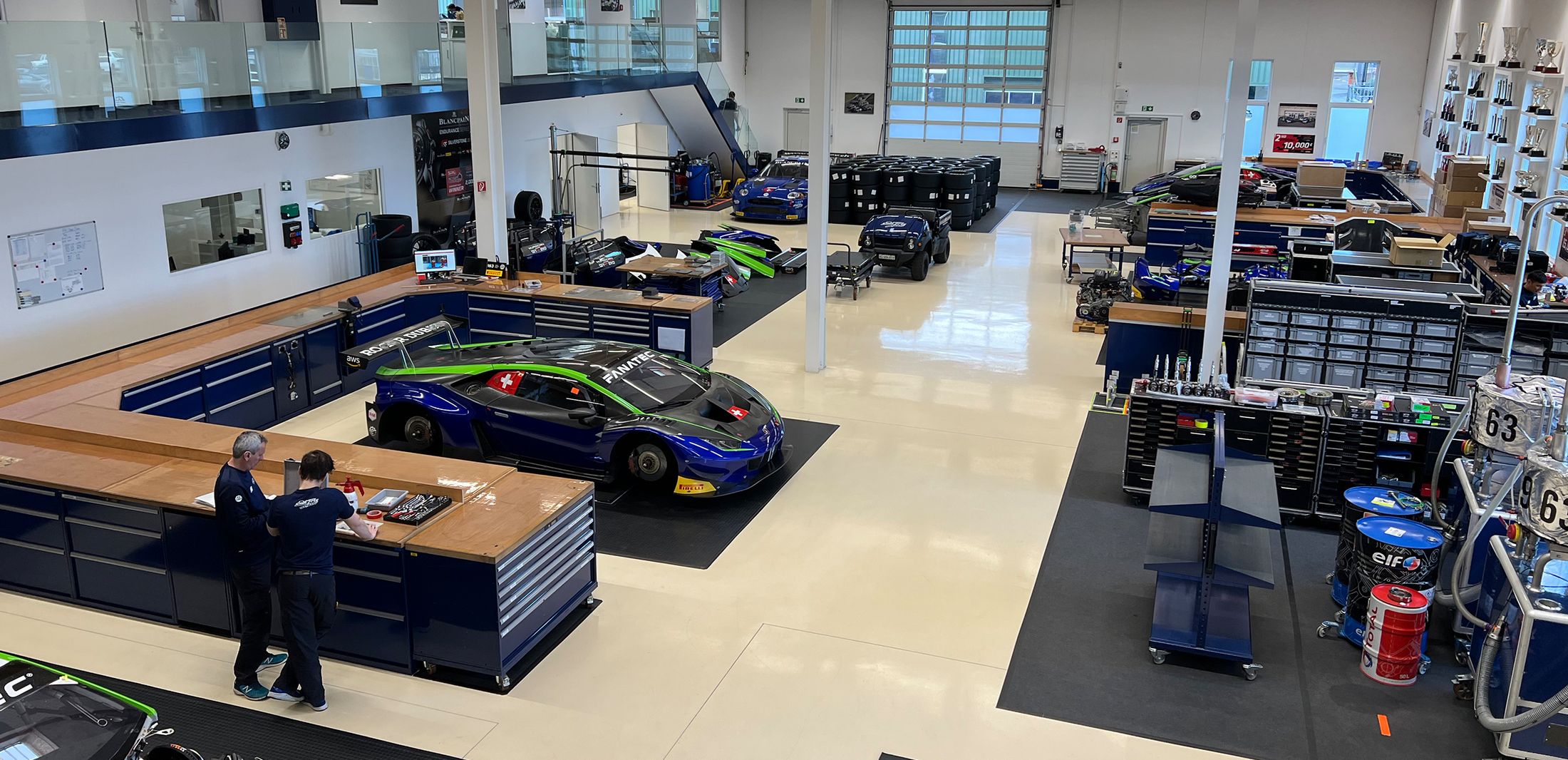 Workshop Tour
Our work­shop: The place where we forge success
From the outside, our building looks just like any other green industrial unit. But as soon as you go inside, it is clear that there is much more going on behind the scenes than you might ordinarily expect. The ground floor is the beating heart of our workshop. This is where our mechanics build and maintain our race cars, and it is also where you will find the simulator. The upper floors are home to our offices – vantage points from which we can keep an eye on the crucial work being carried out below. Various staff are based here, including the race and data engineers, the procurement manager, the HR managers, the marketing team and even the team manager.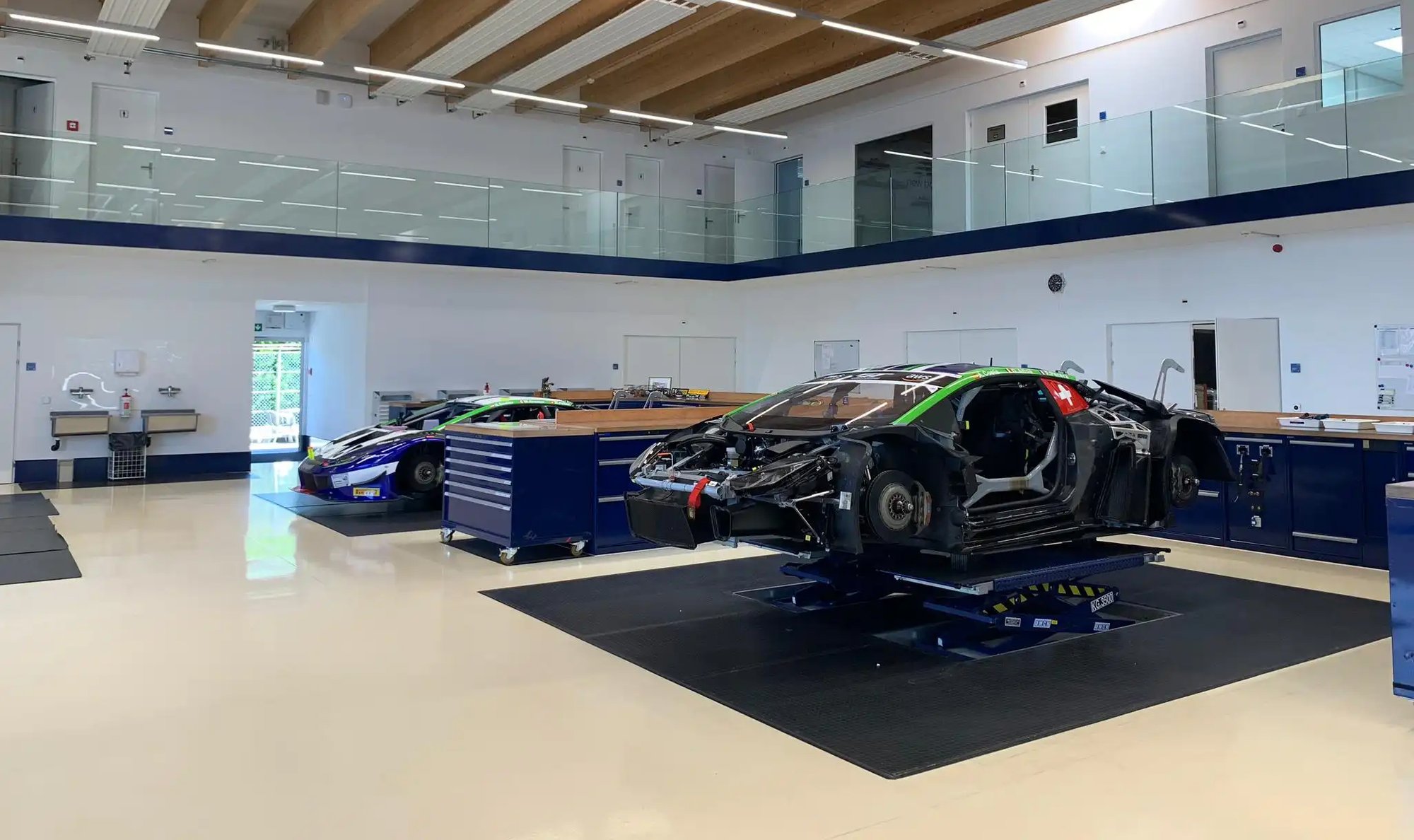 Our workshop is much more than just a workshop
This is not only where our race cars are put through their paces between races, but also where we carry out training for pit stops and work out new race strategies. There are also a simulator and a gym on site to help give our drivers the best possible preparation for races. We would love to welcome you to our unique premises in Safenwil and can promise you a fascinating insight into the world of motorsport. We offer tailored events for up to 100 people, including the option (upon request) of a detour to the Emil Frey Classics Museum, which is just a few minutes' walk away and can accommodate events and conferences with up to 800 people.
Where do the workshop tours take place?
Go on a workshop tour