People
STRONG TEAM. STRONG PERFORMANCE.
Our team is racing in the 2023 season with two Ferrari 296 GT3s bearing the starting numbers #14 & #69. The number 14 is the lucky number of our team principal Lorenz Frey-Hilti and cannot be missing in our repertoire.
How many people work at Emil Frey Racing?
Does the whole team attend race weekends?
Which team member has worked for Emil Frey Racing the longest?
SECURE YOUR VIP TICKET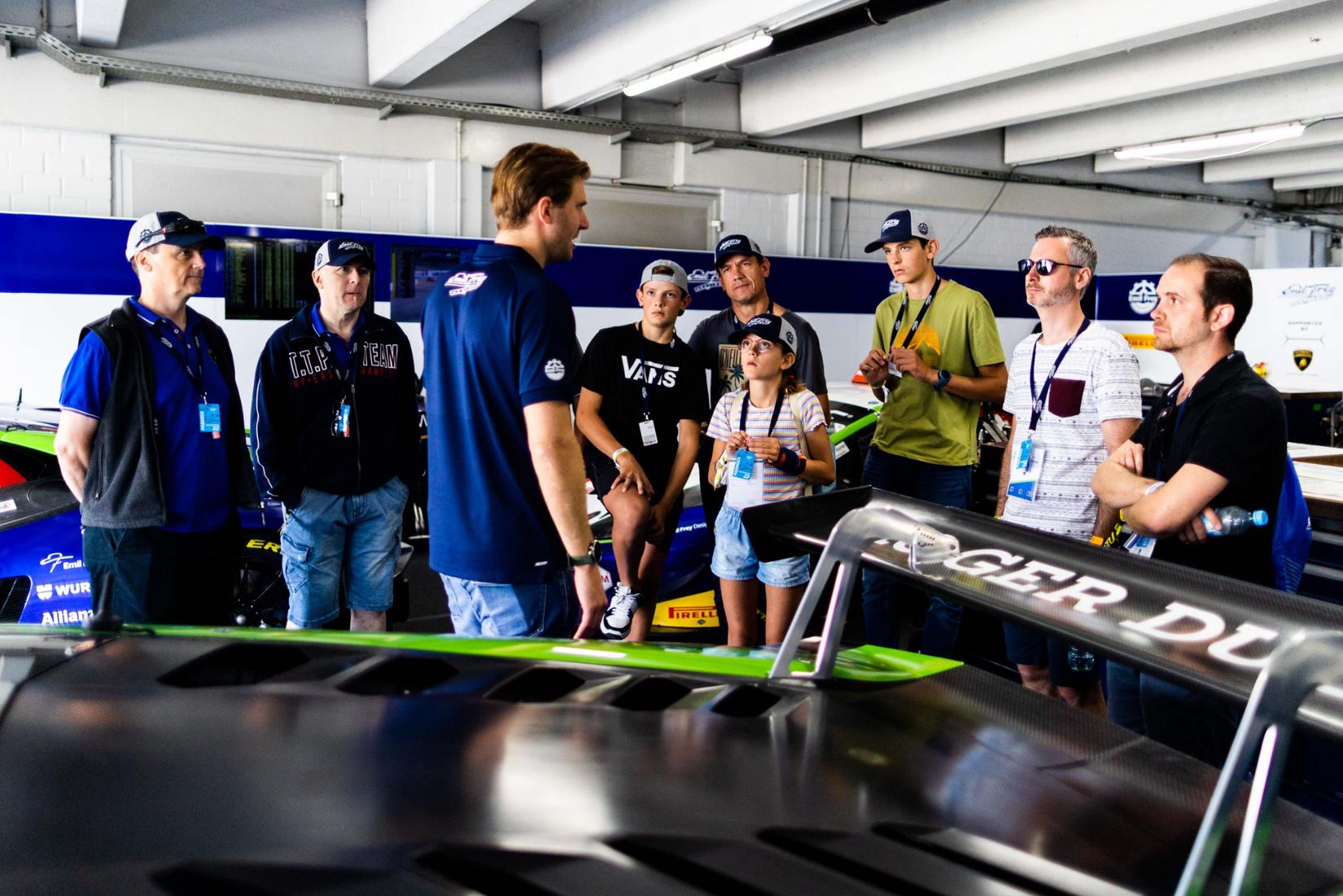 "Refuelling, tyre changes, checks, perhaps a change of driver – and, of course, every pit stop is different from the last. The pit boxes themselves and the permitted stop times vary from track to track. But all pit stops have one thing in common: Every millisecond counts. Any mistake, no matter how small, can be fatal.
GOT QUESTIONS?
We have high-speed answers.